As you know, the West Chester University Poetry Conference is going on a one-year hiatus in 2015.
We are writing to let you know that Western State Colorado University has generously enabled us to fill this gap year by inviting you to our conference, Writing the Rockies, which will take place from Wednesday, July 22 to Sunday, July 26, at our campus in Gunnison, Colorado. Our plan is to include as many of the programs already accepted for West Chester in 2015 as possible. We hope you will join us. Read on for details.
In 2010 Western opened a low-residency graduate program in creative writing, and we now offer the degrees of MFA, MA and a Certificate in Publishing. One of the concentrations in that program is Poetry with an Emphasis on Versecraft. The graduate program was founded by poet (and West Chester Conference attendee) Mark Todd. David J. Rothman (a member of the West Chester Poetry Center Advisory Board and participant in the West Chester conference since its founding) began as the founding Director of the Poetry Concentration, and now also directs the full graduate program. Mark Todd still teaches at the university and also still directs Writing the Rockies.

Our connections with West Chester run deep:
Many of the students and alumni of our Poetry Concentration (Susan Spear, Dave Hinchliffe, Elizabeth Bodien, Malinda Miller, Kevin O'Shea) have also participated as students at West Chester.
Our faculty (David J. Rothman, Ernest Hilbert, and David Yezzi) have all been deeply involved with West Chester for many years.
The Poetry Concentration Advisory Board includes Marilyn Taylor, Dave Mason, and Dana Gioia (along with Peter Bridges and Enid Holden, local residents who are deeply involved in the arts in our region).
Our conference, "Writing the Rockies," takes place at the end of our summer intensive and includes our students while also being open to the public. For the past five years, the poetry track of Writing the Rockies has been "The Critical Path," a symposium on poetry criticism that has included many, many poets, critics, teachers and scholars involved with West Chester: Symposium co-founders Dave Rothman and Jan Schreiber, Marilyn Taylor, Dave Mason, David Yezzi, Ernest Hilbert, Natalie Gerber, Tom Cable, James Matthew Wilson, Marilyn Krysl, Fred Turner, Emily Grosholz, Kim Bridgford and more. This symposium has been a great success, with the papers often being published in journals such as Contemporary Poetry Review. This fall, a selection of papers from the last several years will begin to appear regularly in THINK Journal, which Western has recently acquired from Christine Yurick and which is now edited by David J. Rothman and Western MFA alumna Susan Spear. The conference also includes many fine sessions on genre fiction, screenwriting for film and tv, and publishing, corresponding to the other concentrations in our graduate program.
So, you're all invited. Now for the details:
Schedule
This year's Poetry Keynote speaker is Kim Bridgford, who has been participating in our Poetry Symposium for many years. Kim was invited to give the Keynote several months before the recent events at West Chester, and we are delighted she will be joining us. Kim will be the lead keynote, speaking on Wednesday evening, July 22.
"The Critical Path," our Poetry Symposium will proceed as planned, with 8 – 10 participants. Each presenter is given a full hour, which includes the presentation of a paper followed by discussion. We believe it is one of the premier events of its kind in the country.
The conference will begin on the afternoon of Wednesday, July 22, with a banquet, formal welcome and keynote. There may also be some events that Wednesday afternoon.
In the three mornings of our conference (Thursday 7/23, Friday 7/24, and Saturday 7/25), there will be 3 critical panels (one each day) running from 8:30 – 10:00.
Each morning there will then be 3 concurrent Critical Seminars, running from 10:15 – 12:15. Just as at West Chester, each seminar meets all three days for two hours each day.
In the same time slot (10:15 – 12:15) there will also be 5 craft workshops, also all meeting concurrently on all three days.
Box lunches will be provided at 12:15 each day. These will be included in the cost of registration. Participants will also be offered a continental breakfast buffet each morning.
The conference has 4 keynote speakers, one in each concentration (Poetry, Genre Fiction, Screenwriting, Publishing). One keynote takes place Wednesday evening, and the other three will take place on Th/F/Sa from 1:00 – 1:45.
The Poetry Symposium will take place each afternoon (Th/F/Sa) from 2 – 5.
Participants are on their own for dinner from 5 – 8.
Each night there will then be a reading from 8 – 9:30, in multiple genres, followed by general carousing, per usual.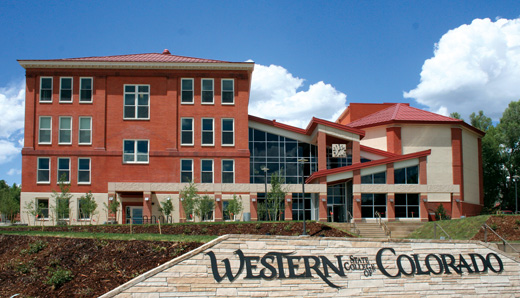 Participants
We recognize that some panels and critical seminars had already been proposed for next year's West Chester conference when the hiatus had been announced. We will do everything in our power to honor those commitments. We ask those whose proposals for workshops, critical seminars, and panels to be in touch as soon as possible to help us plan. Because we are obviously smaller than the West Chester event, please remember that we will not be able to accommodate everyone, but we will do our best.
Critical seminars and workshops will require a minimum of 6 participants to run; the maximum will be 10.
There will be compensation for those running workshops or leading seminars. Support for Symposium participants will remain the same as in past years. We will discuss these details with those involved directly.
Costs
Registration: $350. Includes welcoming banquet, three continental breakfasts, three box lunches, admission to all keynote talks, panels and readings in all tracks (poetry genre fiction, screenwriting, publishing), the Symposium, the book fair, and all special events.
Travel: Gunnison has a commercial airport less than one mile from campus (code GUC). Because there is an international resort in the valley (Crested Butte Mountain Resort), the airport can handle large aircraft. In the summer, there are generally two flights each day from Denver. Another option is to fly into Denver, rent a car and drive to Gunnison, about a four-hour drive. We are also considering running several vans from the Denver airport to Gunnison if there is sufficient demand. Prices for this service will be reasonable.
Lodging: Western has attractive dormitories. Suite-mate and single rates are quite reasonable and both will be available. Those who wish to may of course stay off-campus. Faculty will be housed on campus.
Additional costs
Workshops and Critical Seminars: $250.
There will be more substantial and detailed information coming soon. Please stay tuned and of course feel free to be in touch with any questions.
Dr. David J. Rothman
Director, Graduate Creative Writing Program
Western State Colorado University
(970) 943-2058
[email protected]