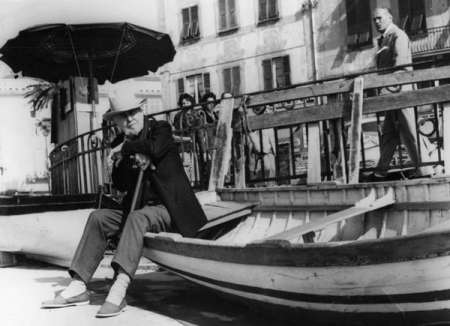 The CPR editors recently received the following note from the Italian scholar Massimo Bacigalupo:
Dear Scholars of Ezra Pound and Modernism:
I thought you'd like to know that the house where Olga Rudge and Ezra Pound
lived in Sant'Ambrogio di Zoagli, above Rapallo, is for sale. Only half of it,
to be precise.
If any of you is interested I can put you in touch with the current owner, who
hosted us very courteously during our Rapallo Conferences.
You should be warned, however, that real estate on the Riviera is expensive.
Rest assured, we are phoning the ghost of New Directions founder James Laughlin right now for a mortgage loan.
Seriously, it' s not too late for someone to preserve "the Ezuversity." This should be one of American literature's great shrines.
Please contact us if you would like more details.