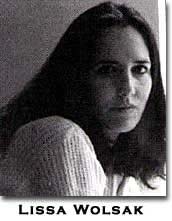 Pen Chants or 12 Spirit-like Impermanences by Lissa Wolsak. New York: Roof Books, 2000. $9.95 (paperback), 74 pp.
As Reviewed By: Ethan Paquin
New from Roof Books (the New York house that brought us L+A+N+G+U+A+G+E magazine, and books by its prominent practitioners including Charles Bernstein, Ray DiPalma, Hank Lazer, Jackson MacLow and Ron Silliman), Lissa Wolsak's Pen Chants feels like it's ushering in a new day of sorts for the Language school.… continue reading...